---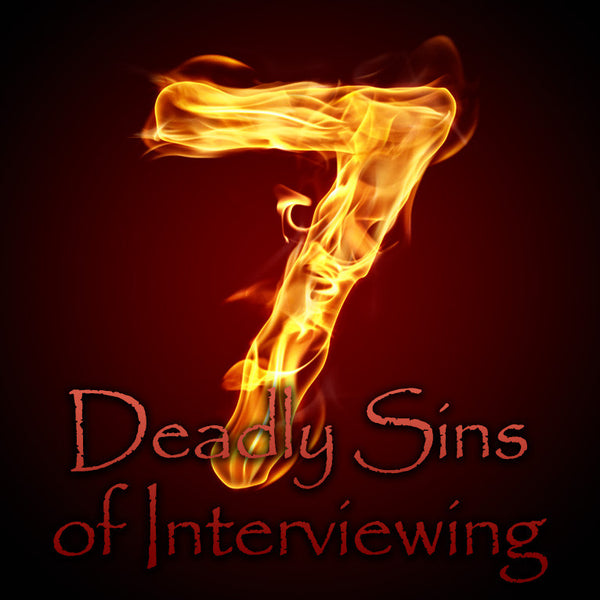 How To Conduct Skillful Interviews Like The Pros…In 7 Easy Steps
Finally, you can now conduct compelling, informative, and riveting interviews by using the same powerful interviewing techniques professional journalists use. Keep your audience coming back for more when applying these truly insider interviewing secrets revealed in this seven-part instructional video series.
Seven-part video series discloses 6 powerful techniques professional journalists use to conduct compelling, informative and insightful interviews.
Now there's a tool to help in all these situations which teaches you how to interview and ask questions like the best professional journalists do. It's the "Seven Deadly Sins of Interviewing" video series from Broadcasters Mentoring Group.
Developed originally by ESPN "Interviewing Guru" John Sowatski exclusively for professional journalists, but now widely available for download for the first time, this set of seven 12-15 minute videos demonstrate the major mistakes to avoid that even professional interviewers occasionally make – and then reveals the step-by-step correct way to produce quality interviews.
The Seven "Sins" you learn to avoid are:
Sin # 1 Making Statements Instead Of Asking Questions

Sin # 2 Asking A Closed Question

Sin # 3 Asking Multi-Part Questions

Sin # 4 Overloading Your Question

Sin # 5 Answering Your Own Question

Sin # 6 Using Hyperbole During An Interview

Sin # 7 Asking Someone To Name "The One"
When you've completed the videos, you'll know…
Why upper management radio executives require their paid show hosts to use these interviewing techniques.
What the "six magic words" are that should always be used to conduct an elite-level interview.
How to get guests to say more than they ever thought they would.
Why applying seven proven methods will ALWAYS result in more thoughtful, honest, and more insightful responses.
Simple techniques (such as silence) to elicit responses you never thought possible.
How to use the subject's own words and phrases to advance your conversation.
Why even unknowingly committing one of these seven deadly interviewing sins is GUARANTEED to sabotage any interview… And much more.
Since you're a person who is interested in developing professional interviewing skills, this one time $147 investment into your professional development will result in your audience seeking out your interviews and coming back for more.
To immediately download this proprietary program, with BMG's long tradition of customer service and satisfaction, simply click below for immediate delivery and download.
How To Conduct Skillful Interviews Like The Pros | 7 Part Video Series
Regular price $279.00